grumpyvette
Senior Chevytalk Moderator -- Performance Subject Matter Expert --
Posts: 17774


Age: 75
Loc: farmersville texas USA
Reg: 03-16-01

09-19-07 03:11 PM - Post#

1257140


In response to motorman



big2bird posted this

For those of you who have one, factory or otherwise, and you have noticed your timing jumps around instead of steady, here is your problem.
As you accelerate/decelerate, the spiral cut gear causes the shaft to rise and fall, turning in relationship to the cam, and making your timing vary. With the cap off, grasp the rotor and try to move it up and down. It will. Shimming the end play is the answer.
You can check the shaft/bushing clearance while you do these steps, but they are surprisingly durable, and without points, highly foregiving.
1)Mark the rotor position on the manifold, and remove it. It will turn as you do.
2)Chuck it softly but firmly as shown in a vice. Rotor point up. Notice the dimple on the gear. It is on the same side as the rotor point.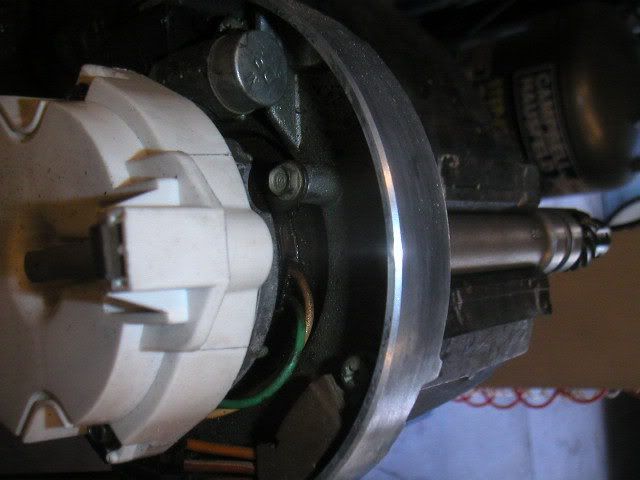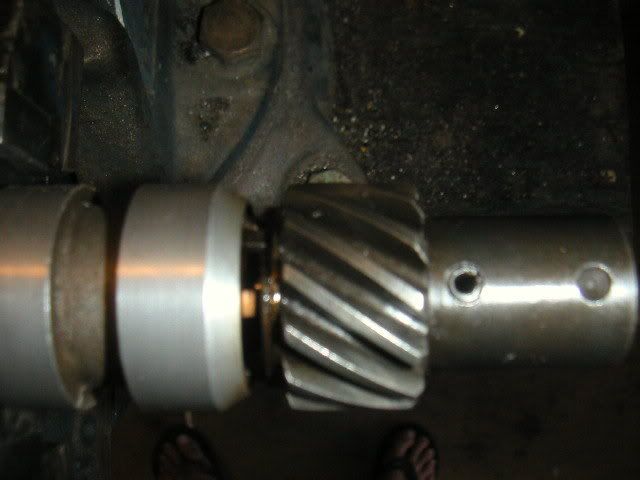 3) Place a feeler gauge between the thrust washer and the gear. Try different combinations untill the feeler is snug, but not tight. This is your end play. .010" is necessary for expansion from heat, and lubrication.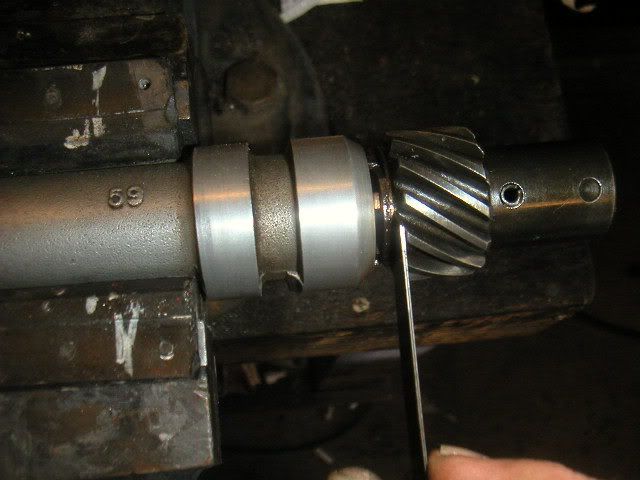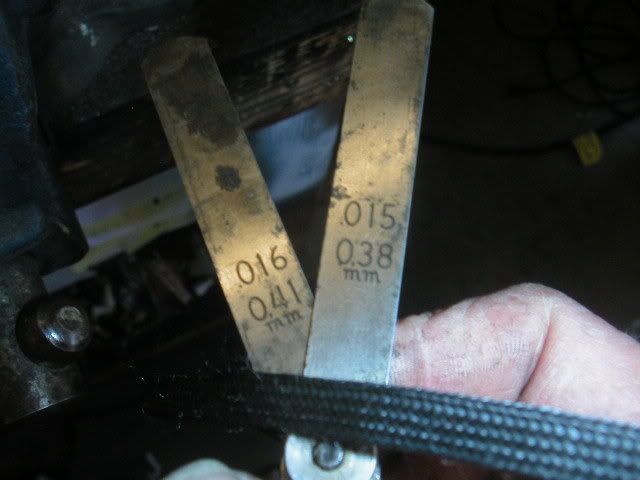 This one shows .031". We will install a .020" shim.
4)Buy these shims


5)Find a .020" shim in the kit.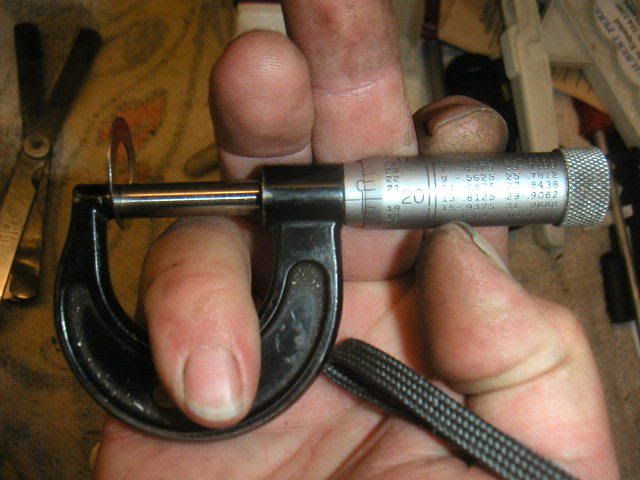 6)Drive out the roll pin. Support the gear, and drive it out with a pin punch. Use one slightly smaller than the pin.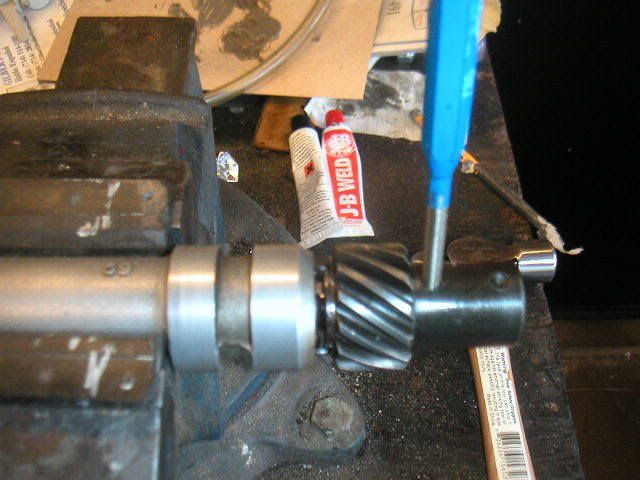 7)Install the shim.(If you don't have a micrometer, you can still do it. Just try varying thicknesses, temp hold the gear with your pin punch, and re-check the clearance)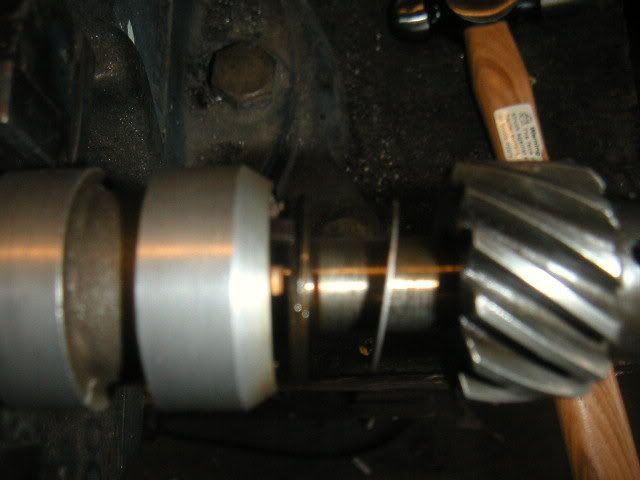 8)Re install the gear with the dimple up, as well as the rotor. Just drive it in till flush both sides. I gently start it, then use the vice to press it in.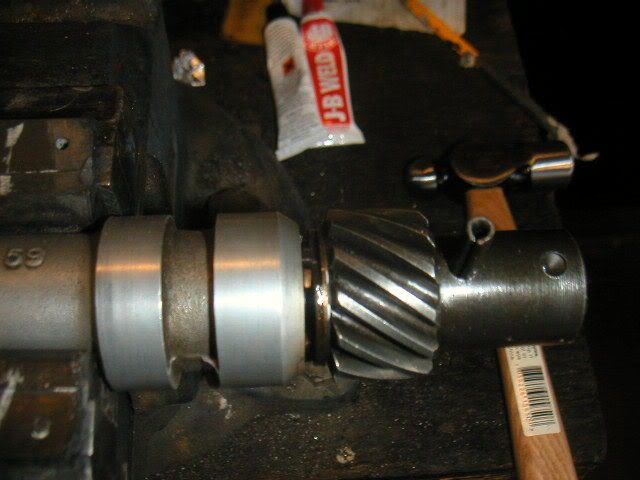 9)Re-check the end play. Here a .010" gauge is perfect.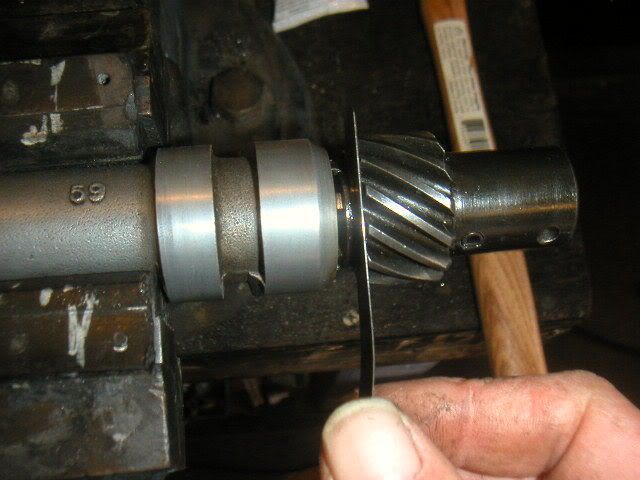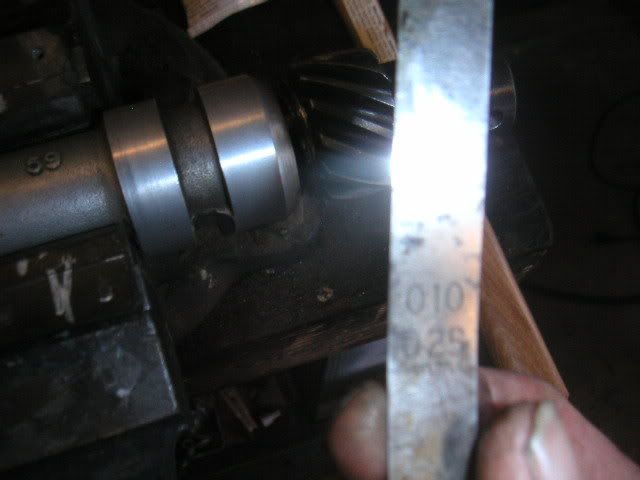 IF YOU CAN,T SMOKE THE TIRES AT WILL,FROM A 60 MPH ROLLING START YOUR ENGINE NEEDS MORE WORK!!"!
IF YOU CAN , YOU NEED BETTER TIRES AND YOUR SUSPENSION NEEDS MORE WORK!!



Edited by grumpyvette on 09-19-07 05:45 PM. Reason for edit: No reason given.