2Loose
"15th Year" Platinum Supporting Member
Posts: 4462


Age: 77
Loc: Sandwich Isles
Reg: 03-17-03

09-26-19 09:20 PM - Post#

2776549


In response to WagonMan

Yeah, I know, but I did have fun dreaming up the disk idea and fabbing it....

Glued the disk to the back side of the dash
where the switch goes, it worked out great !!

When I tried to fit the left side wiper shaft in place
with the motor and other parts attached, the motor hits my
hydraulic clutch MC pedal offset, which is centered on the
MC, so I can't move that....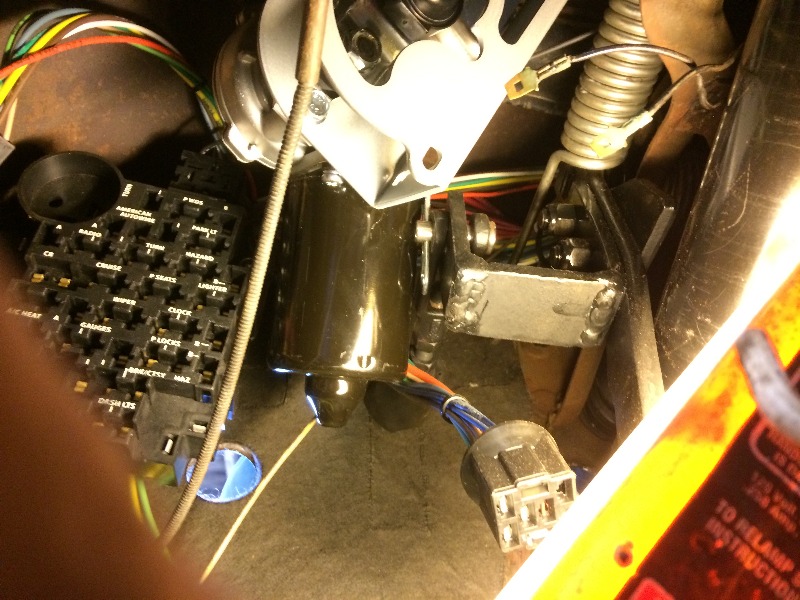 I can rotate the wiper motor 120 deg in it's chassis, as long as
I keep the critical alignment of the motor shaft relative to the
"shut down" or "off" position of the motor shaft....

But a close look here shows that I'm going to have to relocate the fuse panel,
as that wiper motor will hit it in the new 120 deg clockwise relocated position !!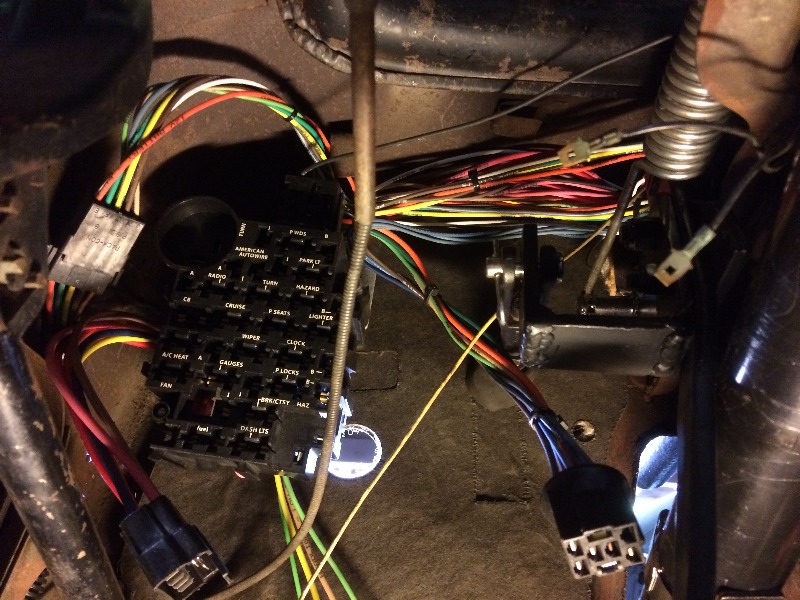 Pulled the fuse panel and all that attached wiring out to make room....

Also, if you look at the top of that last pix you'll see that I
still have the stock defrost ducting in place, I found that I
need to remove that as well....

I have new Vintage Air system on order, I'm told that
it will have new defrost ducting that will clear the Rain Gear setup....

During all this, I've had several good conversations with the folks
at Rain Gear, and they have been quite helpful....

Then made sure the motor was in the "shut down" position,
carefully loosened the nut on the motor where the drive arm is mounted,
and pulled the motor off.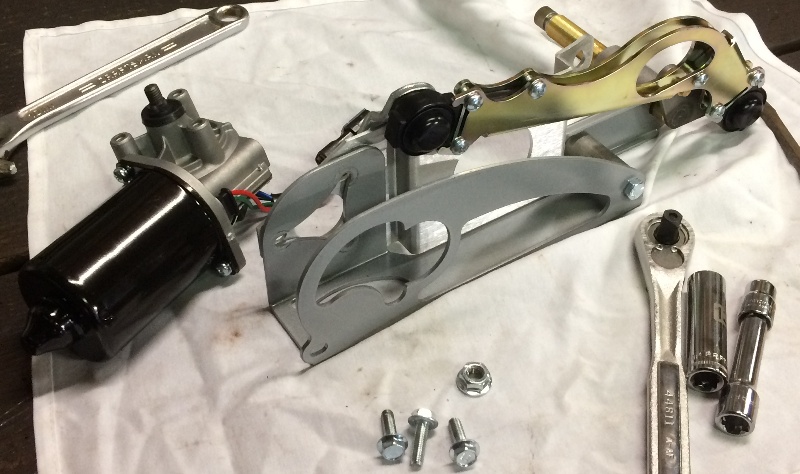 With the motor off, carefully fitted the rest of the assembly into
position under the dash, all looking good....
Except....
Getting some rubbing on the left side of my clutch offset
against the right side of the wiper assembly,
but I think I can deal with that once I get the wipers all in
and aligned....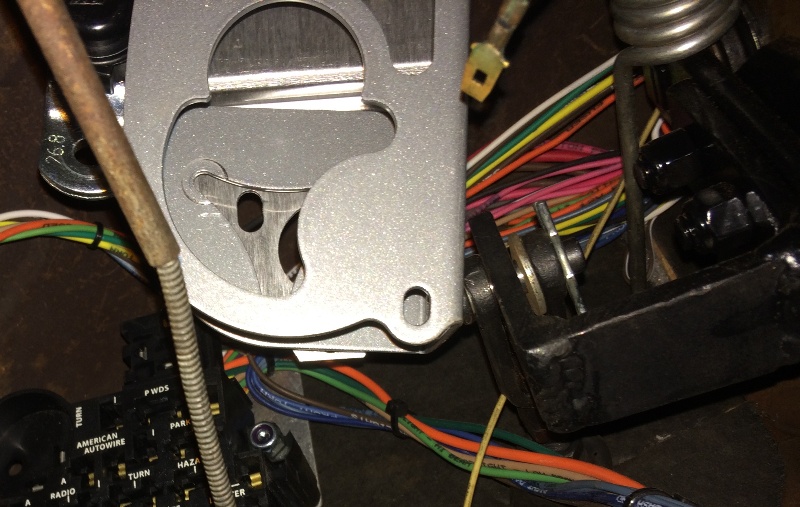 I carefully remounted the motor in the new position,
and carefully reattached the drive arm in the "off"
or "shut down" position.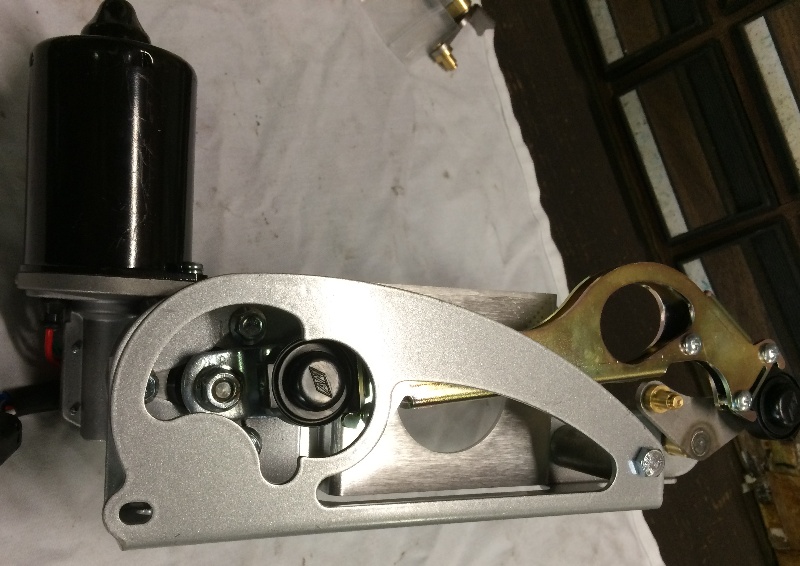 Now let's see how well all this is going to fit....