2Loose
"16th Year" Platinum Supporting Member
Posts 4477

10-19-19 01:58 PM - Post#

2778250



I can only hope I won't mess up this install, or if I do it won't be too serious a problem, am learning a lot, over 60 pages of instructions, it's taking awhile for me to absorb all of it, and the install of the evaporator under the dash has not been easy !!!

Had to trial fit the evap unit several times without the hard lines installed, so I could locate the mounting holes in the firewall and drill them. I had previously reworked the firewall, so "unnecessary" holes got welded up!! What fun!!

These brackets look kinda flimsy to me, but it's what they came with....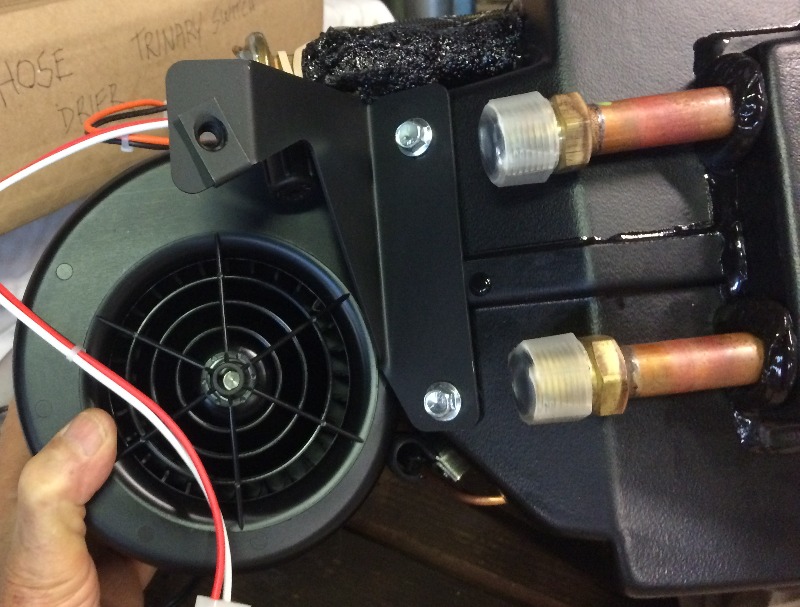 This side bolts to the bottom lip of the dash....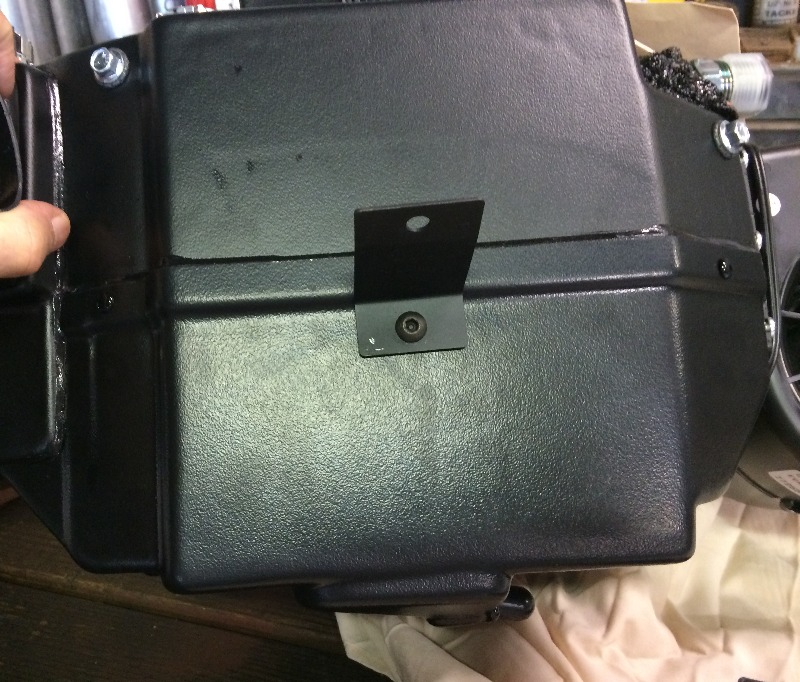 I needed to bolt in place the two defrost ducts that came with the unit....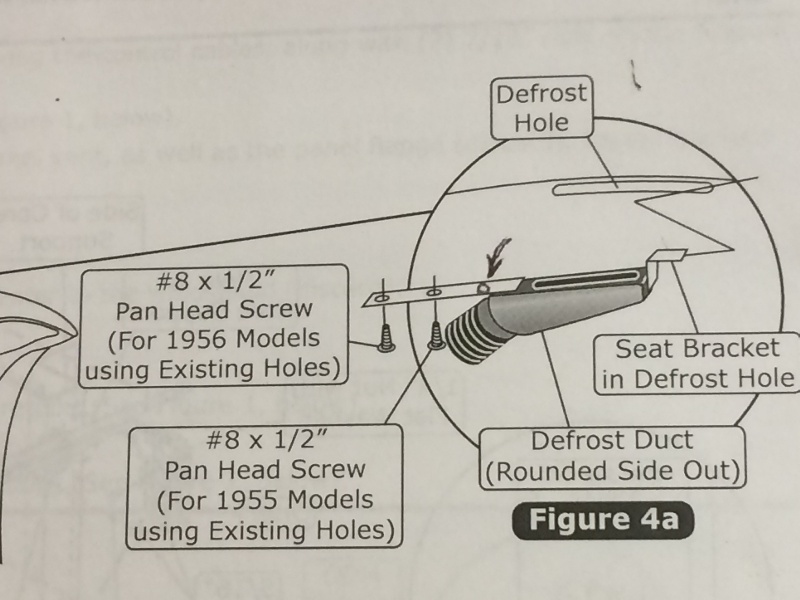 Of course the holes provided did not match up, so drilled some new holes....
No problem....




Putting the hard lines on the evap unit was a bit of a horror show....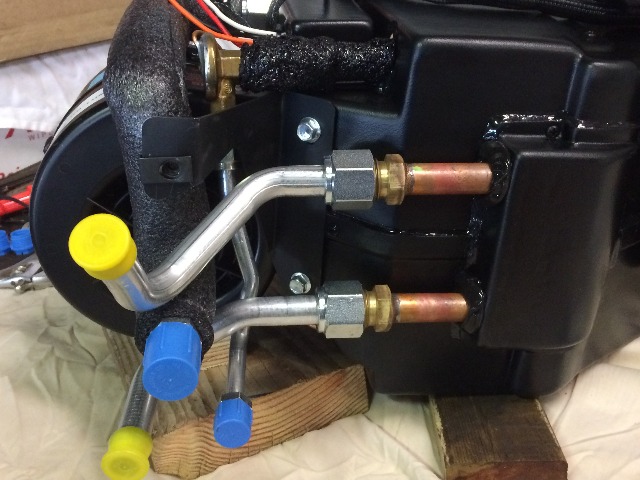 These will never match that firewall cover plate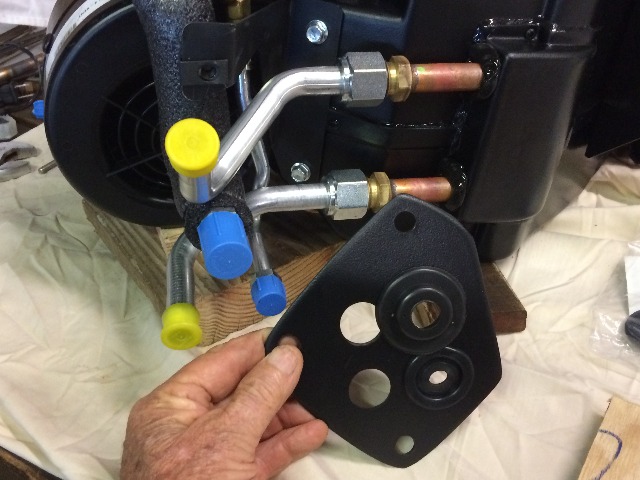 Hmmm, can't seem to get them to look like this drawing....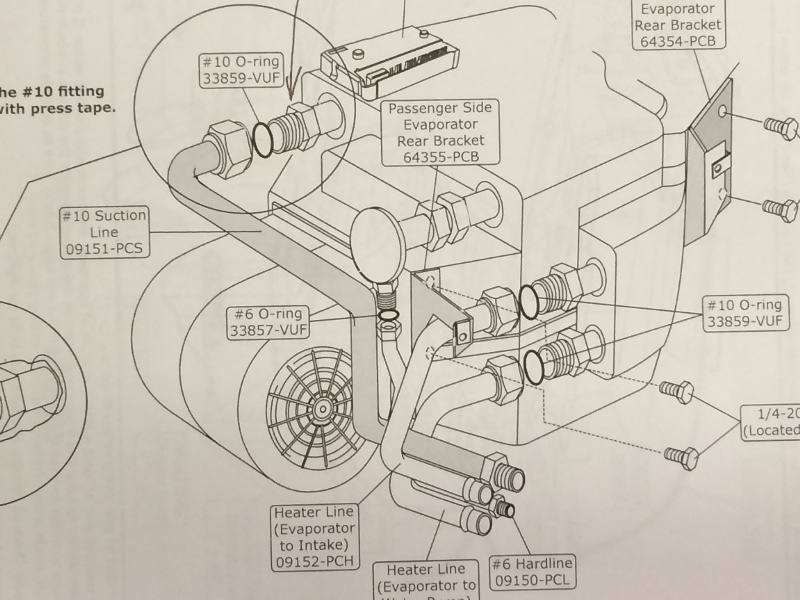 After lots of messing around with them this is the best I could get...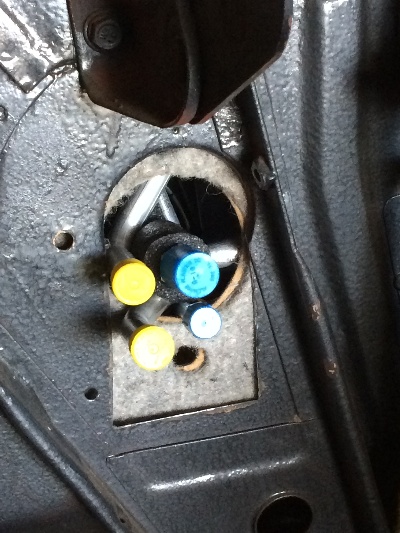 But the unit would not go in under the dash
with these hard lines installed until I cut
the firewall access hole bigger, as you can
see above, extending the hole further down,
it was the only way I could get the unit
to go in under the dash with the hard lines
attached....

It still took some wrestling around under the dash
to get it to sort of line up in the original firewall hole....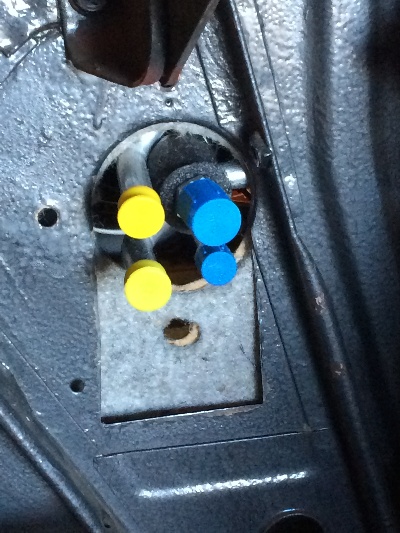 Not the best fit, but I think I can make it work....

And I had to fab a cover plate for that larger
firewall opening I had to cut....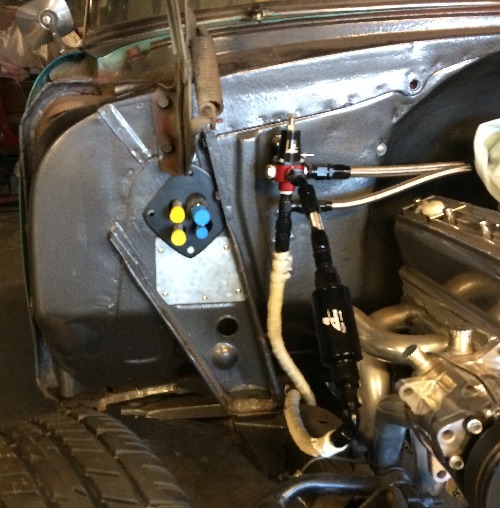 I think I can make this work ok,
still have a long ways to go this this though....